MANUFACTURING
The foundation of our manufacturing capability is over 25 years of experience in films and flexible packaging. The high class of the company's specialists is combined with the availability of modern technological lines equipped with high-precision control and regulation systems, which makes it possible to precisely control the required properties of the product and guarantee excellent quality.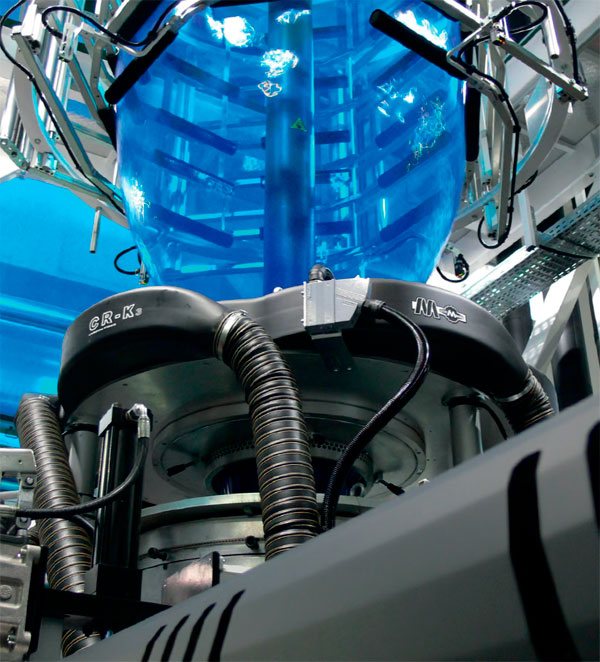 FILM PRODUCTION
Our company produces polymer films using our own high-tech equipment. We use the best technological processes developed in conjunction with the world's leading manufacturers of raw materials and equipment. DPP LLC produces a wide range of films with thickness from 5 to 300 microns, width from 200 to 1900 mm. To do this, we have five multilayer extruders that produce plastic films by coextrusion. Co-extrusion is a process of obtaining a multilayer structure in one cycle, which is a combination of several polymer layers. A huge range of films with unique barrier properties can be produced using this method. We also have five high-performance monolayer lines for the production of polymer films with improved consumer properties. In our production complex, there are slitting machines designed for cutting to the size of the Customer and rewinding rolls of any packaging materials, both hard and soft films.
COMBINED MATERIAL PRODUCTION
We also create barrier materials using the barrier lamination technology (from the English lamination - "layered structure, rolling") - this is a technology of combining two or more sheet or roll materials to create a new multilayer composite with specified strength, barrier and visual properties that are not typical for source materials separately. The combined materials of our production have additional improved barrier properties in relation to liquids, gases, and temperature. We have one European-made solvent-free laminator that produces a high-quality composite material with additional barrier properties.
PRINTING ON FLEXIBLE PACKAGING
Our barrier packaging materials can be flexo printed. Flexography is a letterpress printing method using flexible rubber forms and fast drying liquid inks. We use four-color and eight-color automatic flexo printing machine in production. We provide high quality printing and help with custom design of barrier packaging material.
PACKAGE PRODUCTION
Our machines are designed for the production of bags from a multilayer barrier plastic film and a combined film material of our production. We make three-four-five suture packages and the "Doy Pak" type. Pouches come in a variety of shapes, sizes and pre-welded dispensers and "Zip Lock" fasteners.
CARDBOARD SLEEVE PRODUCTION
To increase the quality of the supplied packaging material, DPP LLC uses cardboard sleeves of its own production with improved properties, which helps to maintain the quality of our products at a consistently high level. By agreement with the customer, we can use "hanging packaging". We pack our product well for you.