Quality Policy
The top-priority goal of Desnogorsk Polymer Plant is maintenance of stable high quality of the manufactured goods. We appreciate the faith of our clients and endeavor to do our best not to make them disappointed with quality of our products.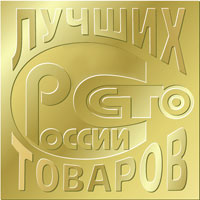 The product quality is ensured and maintained due to high qualification of our employees, high quality raw and auxiliary materials, state-of-the-art production and laboratory equipment, and well-adjusted manufacturing processes.
The quality control system of the enterprise covers the entire production process from the incoming raw control up to shipping of the finished products to the Customer. All necessary physical, mechanical, optical and other properties of the finished products are under strict and efficient control.
The manufacturing process is accompanied by:
Incoming control of raw and material quality;
Control at the stage of equipment start-up and launch of production;
Operating control;
Outgoing inspection of product quality and testing of product compliance with the customer's requirements in the plant laboratory.
The inspection tools of the enterprise (some of them are custom-made) allow performance of high-accuracy measurements and testing of the product compliance with all the Customer's requirements. Such approach helps us to satisfy all the requirements of our Clients and to fortify the position of our enterprise at the market.
All film types manufactured by our enterprise are certified. Quality of any, even the smallest batch of products is proved by the «certificate of conformance», «hygiene certificate » and «manufacturer's certificate».
The enterprise has successfully passed the certification of the quality management system for compliance with GOST R ISO 9001-2008 (ISO 9001: 2008). The certificate is valid until November 2020.
According to the results of 2009 Desnogorsk Polymer Plant won a prize of "100 Best Goods of Russia" contest for achievements in the field of quality assurance of the national products.
Throughout the entire period of the plant's activity, we have been actively working to improve the quality of products together with our customers and partners. A good result of this policy is demonstrated by the positive results of past audits:
surveillance audit of compliance with the ISO 9001-2008 requirements;
audit by Heinz (Moscow) in the field of safety of the goods, sanitary-hygienic environment at the enterprise, risk assessment, etc.;
audit by Multiflex CJSC (Moscow) aimed at evaluation of manufacturing process and monitoring procedures.
The results of these audits prove that Desnogorsk Polymer Plant LLC strains after constant improvement of product quality, satisfaction of clients' requirements and expectations, stable and systematic development.