Film for Doy-Pack Bags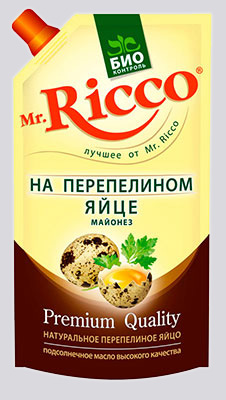 Today, you can see variety of doy-packs ("standing bag") in every store. Mayonnaise, sauce, ketchup, milk, mustard as well as creams, shampoos, liquid soap, gels, lotions – it is just a short list of products and goods packed in Doy-Packs.
The skyrocketing popularity of this package type is caused by its reliability, ease of use, attractive appearance and low price.
The doy-pack volume is nearly the same as the volume of packed product. At the same time the package may be put into desirable and advantageous shape.
During transportation the Doy-Pack may change its shape effectively filling the available space, but when shelving in the showcases it recovers its attractive appearance.
The process of bag sealing takes just a split second.
«The Doy-Packs may be transparent or have transparent windows for efficient advertizing of the product.
The Doy-Packs may be filled with hot products. Besides, package sterilization and heating up in microwave oven are possible.
Excellent suitability for printing allows performance of high quality and multicolor printing and placement of all necessary information about product ingredients and its manufacturer on the bag surface.
Desnogorsk Polymer Plant manufactures nearly  all range of coextruded films ,intended for Doy-Pack production. Their distinguishing feature and main advantage is the widest range of sealing temperature. It ensures production of the package of the highest quality using any equipment without its additional adjustment. Stability of production using modern formulations and materials provides excellent mechanical properties of the films, such as hardness and flexibility, resistance to puncture and impact resistance, chemical inertness and absence of any odors even at high temperature of the packed product up to 90 °С. The recently developed high barrier film for Doy-Pack allows avoiding foil lamination. So, the number of operations and manufacturing waste are reduced. The package becomes environmentally friendly. The product maintains its consumer properties, and its shelf life is increased.