Films for Printing, Lamination and Metallization
Film Properties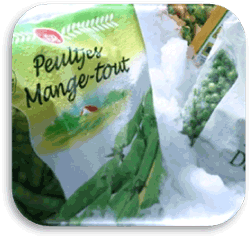 Excellent printing compatibility
Minimal film variation in thickness
High physical and mechanical properties
Qualitative activation of the surface
Optimal friction coefficient
Excellent compatibility with adhesives and printing
For colored films – color saturation and consistence
Excellent bondability within wide temperature range and excellent strength of the seam
Excellent optical properties (transparency), if the package has unprinted parts
Hygienic safety confirmed by the certificates
We offer the film for lamination made using modern grades of polyethylene. Due to the activated surface the film is characterized by a good adhesion and high processability. It has a good bondability, high continuity, minimal variance in thickness, maximal fat resistance and cold endurance. If you prefer the film may be painted in any color. It may be provided with such properties as low sweating and high degree of UV absorption. These properties will have positive effect on shelf life of the product in the package made of multilayer film. The materials with improves optical properties, shining and glossiness are used in film production. Minimal thickness of these films amounts to 30 μm.
Our enterprise mastered production of food film for dairy product package with multicolor printing. We can supply ready-to-use package. Thus, you may avoid extra expenses to improve and to complete the packing material.
Since 2011, we have launched a new type of coextrusion film with polypropylene. Polypropylene (PP) can be found both in the central layer and in the outer layer. With the presence of polypropylene, the film acquires additional strength, transparency, and puncture resistance without increasing the cost of packaging.
Taking into account the customer's needs we can offer a wide range of films intended for production of high quality package.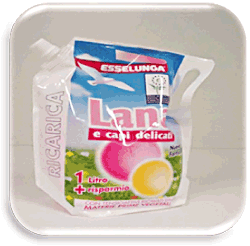 Packaging films for frozen products;
Packaging films for infant food;
Packaging films for household cleaning products (synthetic detergents, starch, shampoos, liquid soap, etc.);
Packaging films for dry food;
Packaging films for pasta;
Packaging films for soil and fertilizers;
Packaging films for Doy-Packs with and without dispenses (mayonnaise, sauce, ketchup, etc.);
Packaging films for spices (bulky and liquid);
Packaging films for paper products (napkins, paper handkerchieves);
Packaging films for wet wipes (alcohol-containing and cream-containing);
Packaging films for dairy products.