"P" Shrinkable Film
GOST 25951-83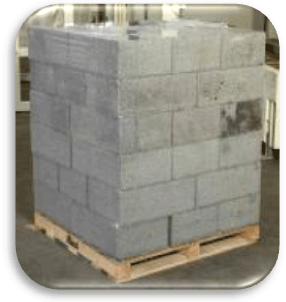 Our shrinkable film is:
 a very rigid package (high modulus of elasticity);
 improved optical properties contributing to esthetic and attractive appearance of the product;
 wide sealing temperature range (for examples, 120 – 180°С), saving your time on packing equipment adjustment;
The P shrinkable film is intended for group packaging of products on the pallets by "hood" method both on the automated lines and manually. Such film is used for convenience of product transportation and as a good protection against moisture, dust and mechanical damage. In accordance with the customer's requirements, our shrinkable film may be produced as one-layer or multilayer film using a wide range of raw materials: imported, Russia or combined composition.
The main consumers of this film are enterprises of brick industry, glass industry, manufacturers of rolled roofing material.
Our film is able to maintain its basic properties in the temperature range
from -25 ° C to +40 ° C (grade "PM" from -40 ° C to +40 ° C)
, which avoids problems both in severe winter and hot summer
By making this film, unique in its properties, we have reduced the likelihood of burnouts during the cycle, thereby minimizing the occurrence of rejects.